Begin the Journey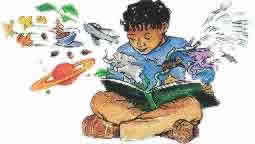 New resource: The role of fathers in their child's literacy development (PDF).
Since our formation in May 2002, Journey Into Reading has given away over 18,000 books to children!
We are committed to preparing children for the journey of a lifetime, the Journey Into Reading.
Each Thursday from 4:30 to 6:30 PM volunteers read to young children at the Mall (near Kay Jewelers). After hearing the book read, the child picks a free book to take home. Adults who attend are given tips on how to read to children and given reasons why they should read to their children.
To view a list of donors, see the resources section.